Registrations

Blessing
Mythical
Character

The Path to Wolf Mountain


(Role-Play Boards)
Hunting
The Mountain Territories
The City and Beyond

The Wilderness
The Colosseum

Packs
Outcast Gangs


Need Help?


Open Pathways



Wilderness Game
Special Thanks

Background Sound

- Advertisement -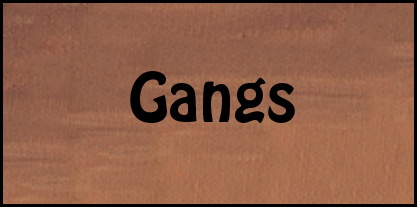 Creatures who have been outcast, either by their families or by their packs live here. They will defend their territory fiercely. Keep a wary eye here...



Wolf Mountain rules do still apply in your gangs, if you break a rule in one, it will be removed. Password protected gangs are not allowed.


Gangs that are inactive will be removed without warning! Please only make one if you feel you have the time and commitment to maintain it.



Old gangs without any recent posts have been deleted. However, if you wish for it to be re-listed please email Lunamoonie@hotmail.com with the address.

If you would like your own gang, email me with a message board or website address and I'll add it up shortly.

Gangs are not packs. They cannot be challenged for.
On joining a gang you can claim one common blessing. However, if you leave or the gang falls into inactivity and is removed then you will lose that one blessing.
If your gang is removed you cannot make another one for six months.







Storming Night
I Nossė Fėanįro